"Excellence is not a skill. It is an attitude."
Ralph Marston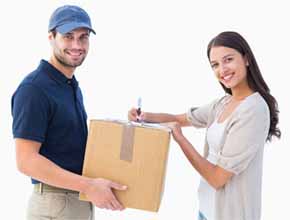 Established in the early 2000's, Fastway Worldwide Express is an international courier service company. Headquartered in Bengaluru (Formerly Bangalore), this overseas courier service Company was launched with the sole aim of offering complete logistics solutions in India to both corporate patrons and individuals alike. Just as expected in an international courier service company or a complete logistics company, our expertise, matching the international courier delivery standards, includes timely door-to-door pickup and courier delivery for major destinations across the globe.
This international courier service company in India delivers tonnes of happiness each day to and fro India. Our best connections in overseas courier delivery are between India-Europe-India, India-USA-India, India-UK-India, apart from other parts of the globe. We are the only few of the international courier service companies who can courier non routine items, for example, food items like pickles, medicines & even excess baggage which are not easily accepted by major courier giants.
Depending on your needs, we offer three kinds of overseas courier service:
Delivering tonnes of happiness across the globe each day, we are the company to approach if you are considering,
We have specialists to take care of individual one time requirements as well as recurring corporate requirements, when it comes to handling of logistics.
We are specialists not doing cheap domestic and international courier services but providing value for money courier services because we understand that we deliver not just parcels, hopes, needs, ambitions but sometimes even life for your loved ones.
This international courier company would love to help you deliver your next bundle of joy!
For best prices and offers, contact us
We suggest you sign up either as an individual or a corporate entity to get the best of our services.
Please note that all our overseas courier services delivery are subject to customs and duties law of all concerned nations.